Fessura x Pepsi
The image of FESSURA , interpreter of a precise idea of ​​style inspired by new trends, metropolitan current events and contemporary culture, is combined with the philosophy of PEPSI, to give life to an original collection, with design and colors that are a perfect fusion between the two brands.
FESSURA X KARIM
The exclusive Reflex line is signed by Karim Rashid , a design legend.

An Egyptian raised in New York, where he runs a private design studio, Rashid has more than 300 awards won over the course of his career and his works can be admired everywhere, including the MoMa museum.

Reflex has revolutionized the world of lifestyle based on the principle of reflexology and Karim Rashid, a reference in the field of creativity, has been able to grasp its potential.
FESSURA X MUSICA
FESSURA , interpreter of a styling vision inspired by new trends and contemporary culture merges with MUSICA, one of the most iconic clubbing organizations on the international scene, to create a limited edition bursting with energy. The main protagonist of the new capsule is REFLEX, the sneaker characterized by Reflexsystem technology. This is designed to offer a new experience of movement thanks to the 4 pads inside the shoe sole that absorb and release Energy simultaneously.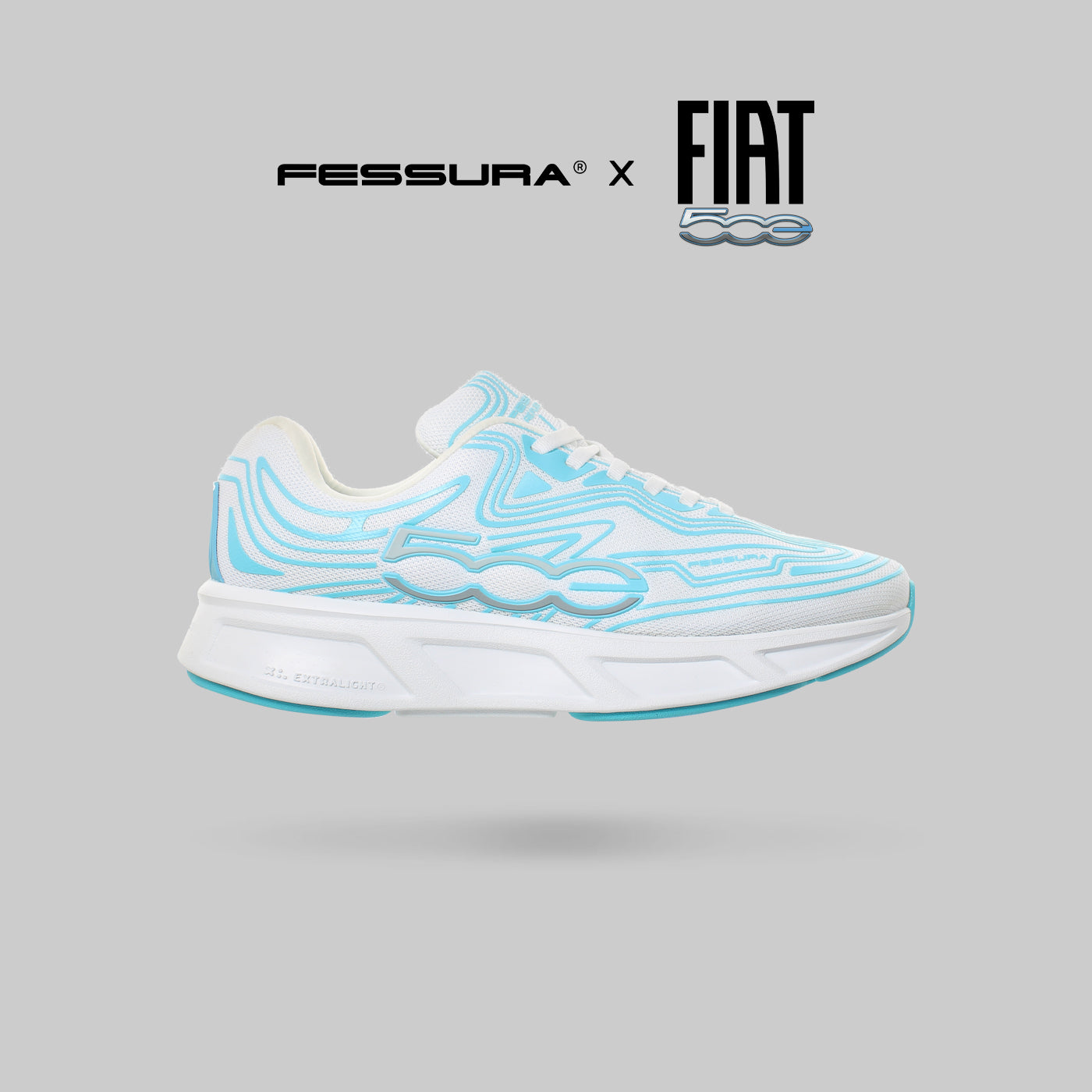 FESSURA X 500E
"FESSURA x 500E" is our new project in partnership with FIAT500. The Capsule Collection perfectly reflects the attitude of constant search for contemporary concepts for our sneakers.

RUNFLEX® 500E is a shoe capable of merging design with technological excellence: it is the perfect example of functional fashion.